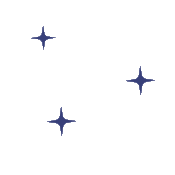 WITS, Canada's bullying prevention program, invites you to the Pink Shirt Gala – an evening of PINK!
6pm-6:45pm
February 26th, 2022
This year's Pink Shirt Gala is a short & sweet evening of PINK! During this interactive Zoom show guests can win cool prizes, join the pink outfit contest, talk to Pink Shirt Day co-founder Travis Price, and some will receive a door prize during the show! What prizes you ask? a RibFest VIP pack for you and nine friends, a weekend stay at a Fairfield B&B, and more… Come dressed to impress in your best pink party attire!
Your ticket will help expand our work helping Canadian children. The WITS Programs (formerly Rock Solid) Foundation, is a registered Canadian charity working to reduce discrimination & bullying, promoting kindness projects, and teaching kids conflict resolution strategies. The WITS strategies are: Walk Away, Ignore, Talk it Out, Seek Help.
Student: $20.22
Solo: $49.99
Couple: $99.99
Donor: $199.99
Charitable tax receipts available
buy tickets via CanadaHelps